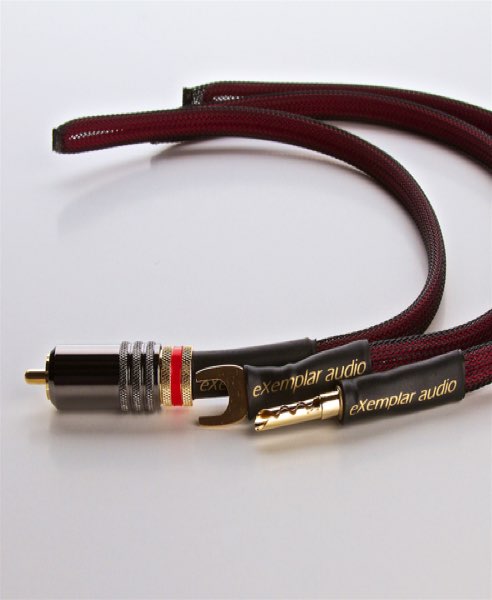 E-Loops
E-Loops are by no means an invention of our own. They've been around in the DIY world for a couple of decades. We had a client come to us early in 2013 and asked that we make some up for him. After  extensive  research and evaluating many  combinations  of wire size, wire type, wire configuration, etc. we came up with what we feel provides the best sonic results.
E-Loops clean up the ground plane and enhance signal flow. This results in increased detail, resolution and musicality while lowering the noise floor, providing an overall more realistic musical presentation.
E-Loops outperform other similar products costing several times their price.
Each E-Loops kit contains:
A. Two RCA connector style E-Loops for unused input on preamplifier or CD player and
B. Two spade connector style E-Loops or two banana connector style E-Loops for the amplifier's negative speaker terminals
E-Loop Money Back Guarantee - If you don't like what they do for your system, simply return them for a full refund.
$199.95